Why Franklin Painting and Restoration is the Best Commercial Painter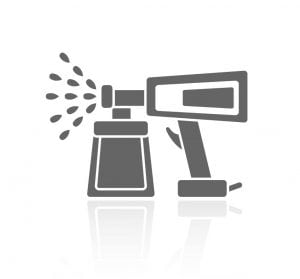 Finding the right commercial painter for your construction or renovation project can be a major nightmare. Not every commercial painting contractor is created equal after all — and while there's no lack of commercial painters in the Clackamas, Happy Valley, and Oregon City area, not all of them will be the best contractor for the job.
That's why you need to choose Franklin Painting and Restoration for your commercial painting needs. From before the first drop of paint lands on your wall to well after the dropcloths have been put away, we'll treat your commercial painting project with the respect and seriousness it deserves.
You Get What You Pay For
The Franklin Painting and Restoration difference begins right away during the bidding process. Our estimator meets with you for an extensive one-on-one session at your commercial property, learning exactly what it is you require from your project, its scope, and any specifics related to your property or the project. Our estimator isn't satisfied until you are, answering any and all questions you might have regarding how we would handle your project.
It's only then that you'll receive a complete and comprehensive proposal that lays out the entirety of the project. You'll see exactly what the project entails, how long it's estimated to take, and — most importantly — an exact job cost. With our services, you'll never be in the dark when it comes to your costs or project timelines. You'll get exactly what you pay for with Franklin Painting and Restoration and we won't charge you a penny more.
What our Customers are Saying
Thanks very much for the great job you and your team have done for my house. All my family is happy for the outcome of the painting work. I will keep you as my 1st call if I need any work done on my house within your business scope. I will give my referral to anyone for your painting work. Hope more people in my neighborhood will be wisely to let you do the painting work for them.

---

Wenyan and Heiman NE, Portland

My kitchen is transformed!! I couldn't be happier, my kitchen looks brand new! You took my ugly dull oak cabinets and made them look bright and cheery. I loved all of your paint suggestions for colors, it looks so much brighter and clean now. Thank you, thank you, thank you. I will refer you over and over.

---

I wanted to take a moment to thank you and your guys for a job well done. Both me and my husband were very pleased with the work and professionalism of your business. Your guys were very prompt and considerate of my time, and that is very appreciated. Thank you is not said often enough, but I wanted to make sure I did not let this opportunity pass by. Should we need more work done in the future, you will be the first person we contact.

---

Marlon & Sharon, Oregon city
Time is Money
Part of why we're so exacting with our estimates is because we know that time is money. When you're getting a commercial space ready for business, wasted time means wasted opportunity, so whether it's brand-new construction or the renovation of an existing space, you can count on this commercial painter to be done quickly — and without sacrificing any quality.
As soon as your job is scheduled, you'll be notified so you can meet both the estimator and the project supervisor close to the start date. You'll be provided with a complete job write up that finalizes all the terms of your previous estimate, which provides one last opportunity for clarifications to ensure the job is done right quickly and the first time around. This includes a free color consultation with one of our professional consultants to ensure the aesthetics you choose are the best for your commercial property.
Kicking Off the Project
Our commercial painting contractor workforce takes a methodical, systematic approach to each and every project, tailoring it to the specifics of the location and the types of painting materials used. The scope of this project includes a number of factors, both for interior and exterior jobs, such as:
Surface preparation
washing
scraping
sanding
priming
finishing
Additionally, no project will be declared "done" until you, as the customer, are given a full opportunity to review the work to ensure it's up to your standards. Once a project nears completion, you'll be asked for detailed feedback on our progress, once again providing opportunities to ensure our finished product matches your vision of the project. Only then will we put away our rollers and brushes and be on our way.
A Wide Variety
Franklin Painting and Restoration is a full-service commercial painter, but our expertise goes far beyond simply painting internal and external walls. In fact, we provide a wide variety of services, many of which may be appropriate for your commercial project. Our skilled and talented staff can also provide the following:
Interior trim: whether it's wainscoting, chair rails, baseboards, crown molding, or door and window casings, we can update this trim work for your commercial property.
Interior woodwork: if your commercial property has interior woodwork such as mantels, countertops, cabinetry, railings, or banisters, we can provide a number of handsome staining options.
Exterior woodwork: your exterior decking is the first thing many customers will see upon visiting your commercial property. We can ensure they're stained and treated to preserve their life and beauty for years to come.
Specialty finishes: looking for a custom faux finish for your interior or exterior walls? Our expert staff can help you choose the best and most attractive options for your commercial property.
Floor sealings and coatings: do you need the concrete floor of your loading dock sealed against environmental wear and tear? Does your workshop or showroom floor need a new epoxy coating for that professional shine? We've got you covered.
That's not all that Franklin Painting and Restoration offers, either. Our skilled workers can clean and repair gutters, exterior siding, minor cosmetic damage like holes in walls, and even shore up sagging decks and porches that would scare away potential customers. And yes, we even do windows — how's that for a full service organization?
The Commercial Painter You Need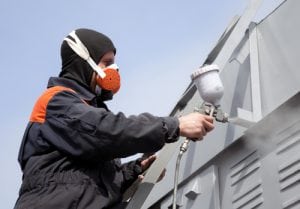 There are plenty of other commercial painting contractor companies you can choose from in Oregon City, Clackamas, or Happy Valley. None of them are us, though. Franklin Painting and Restoration is the best commercial painter for your needs. We've been providing our expertise to customers in the region since 2002, and we treat every job as important.
No matter the size or the scope, we'll get your project done quickly, providing you a high-quality experience from estimate to completion that you won't get anywhere else. If you're not satisfied with the project, we aren't either. That's why we solicit your feedback every step of the way, ensuring that there are no surprises and that you get exactly what you paid for from us.
The choice is clear: go with Franklin Painting and Restoration for the best commercial painter for your business.
Our Story
Franklin Painting & Restoration is a full-service painting contractor that specializes in high-quality interior and exterior painting on both residential and commercial properties, this company is well known for its quality of work and customer service approach.
All of our employees are quality painters. To this, we add our continual training to improve upon their technical skills. Company owner Jason Owens is a master painter with over 20 years of experience. Jason founded the company in 2002 and today still personally supervises each crew.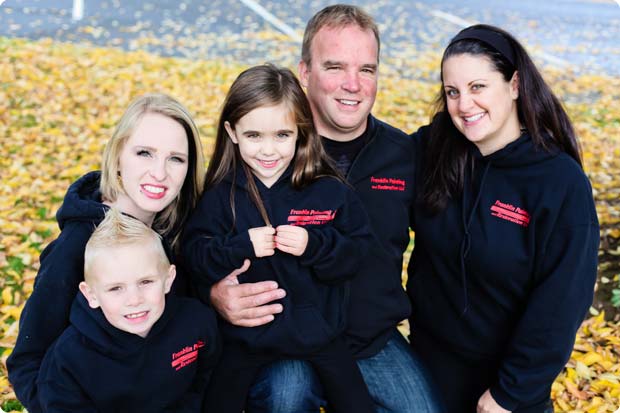 Drop Us a Line
Click Here for a FREE Estimate!